The Jean Berry Taylor Memorial Scholarship Fund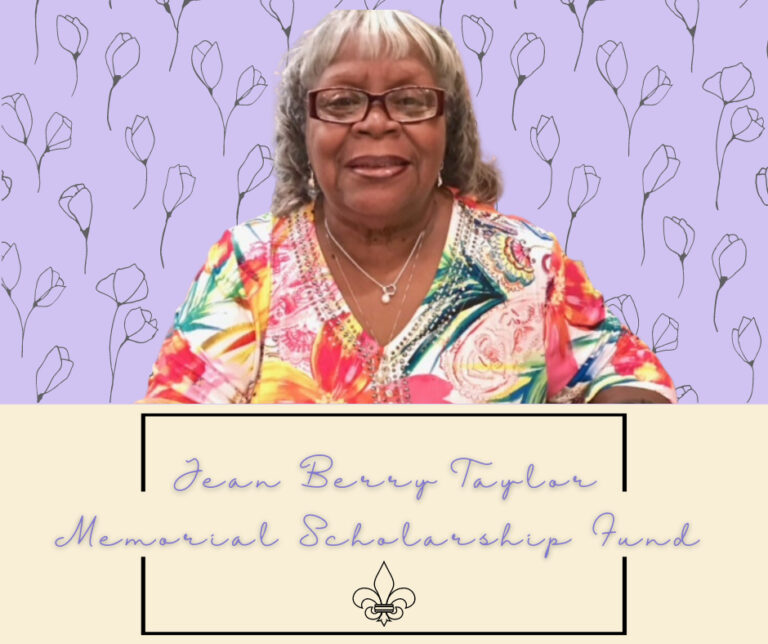 This scholarship was established in memory of Jean B. Taylor.
She loved God, her family, sports and service to women and children. She was an avid New Orleans Pelicans and Saints fan.
The scholarship fund aims to provide the following:
1. Educational access to students from underserved areas. 
2. Provide resources for student athletes between the ages of 6-17. 
Make checks payable to Level the Playing Field Leadership Academy
(Memo line: JBT Scholarship Fund)
Mail to:
13245 Atlantic Blvd 
#4252
Jacksonville, Fl 32225